The Best Fall HVAC Maintenance Tips for Homeowners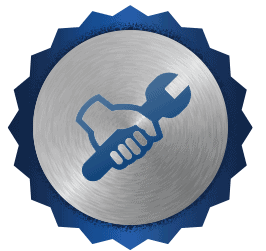 Every year, as the leaves here in Northern California start to change color to fiery orange, deep crimson, and rich brown, an alarm clock of sorts sounds in my head—not to get me out of bed in the morning, but rather to remind me it's once again time for my fall HVAC maintenance tips.
Come fall, I make sure my own HVAC unit is ready to make the switch from cooling to heating, something that can put a strain on the system, much like transitioning from our hot Northern California summers to chilly, damp winters can put a strain on us. The last thing I want is to have to deal with surprise furnace repairs in the middle of a cold snap. So, as my AC cools off after a long summer of stellar service and my furnace gears up to take things over for the winter, I always perform thorough, routine maintenance to make sure everything is up to snuff.
Of course, unless you're also an HVAC pro like myself, annual furnace maintenance can get pretty complicated. While some minor tasks are okay for you to tackle yourself, it's important to call in a professional to perform a thorough end-of-season maintenance each fall to ensure your entire system is well-looked after—and that your furnace is safe to run through the winter. With that in mind, let's take a look at my fall HVAC maintenance tips.
DIY Fall HVAC Maintenance Tips for Homeowners
 After a long summer cooling your home, your AC might be a little tired. Your furnace, on the other hand, is just coming out of hibernation and needs a little TLC in order to get going again. To make this transition from cooling to heating as smoothly as possible for your entire HVAC system, here are a few simple but important things you can do yourself:
Tip #1: Clean the vents.

Debris can really build up in your HVAC unit while it works hard during the dusty summer months. It's a good idea to check all your vents for any dirty build up and vacuum them out to ensure proper airflow and prevent the circulation of dust in your home.

Tip #2: Change the air filter.

Installing a fresh air filter in your HVAC unit is one of the easiest things you can do to make sure your system is running efficiently. When filters get clogged, the entire system gets bogged down and your furnace has to work harder, resulting in unnecessary strain. Be sure to

change your filter

out every 2-3 months, or have your maintenance pro sign you up for a worry-free maintenance plan that includes this service.

Tip #3: Check and set your thermostat.

If your thermostat is programmable, make sure you adjust it accordingly for the cold winter months. If it isn't, you might want to consider

replacing it with a programmable smart thermostat

so you can set it to your schedule, lowering the temperature during times you won't be at home. This way, you can make sure your furnace isn't working extra hard when it doesn't have to be. Not only will this extend the lifespan of your system, it will save you big bucks on energy bills as well.

Tip #4: Tidy up around the outdoor unit.

I love the falling leaves as much as the next guy, but they have a tendency to get caught up in your outdoor unit—and can even be a fire hazard. Clear away any leaves, dirt, and debris from your outdoor unit to ensure that airflow isn't being restricted for the health of your entire system.
The Importance of Professional Fall HVAC Maintenance
While there are some things that you can do on your own when it comes to fall HVAC maintenance, in-depth maintenance should definitely be left to the pros. In fact, this may be my best tip of all.
Since HVAC systems are so complex, I always recommend having an experienced HVAC professional come out to your home to perform maintenance twice a year, in the spring before the AC season kicks in and again in the fall before our furnaces rev up for the winter. Having maintenance done at the beginning of each season is key to ensuring that your system will run safely and smoothly all year long. And if that isn't enough of a reason, having proper maintenance done will also save you money on your energy bills and extend the life of your HVAC unit.
Here are some of the key tasks an HVAC pro will do when performing seasonal maintenance:
#1: Detect and fix minor problems

before they require major, expensive repairs

#2: Inspect the entire HVAC system for safety

, including a thorough inspection of the heat exchanger in the fall for any

dangerous leaks

#3: Clean and lubricate the system thoroughly
#4: Test and calibrate the thermostat

to ensure proper function and efficiency

#5: Check and tighten gas connections

(

if servicing a gas furnace

)
As you can probably tell, fall HVAC maintenance takes a lot of work—and a lot of expertise—to do it right. But it's well worth paying someone to do it. HVAC maintenance is so effective at preventing major problems and keeping your system functioning optimally that some companies even have HVAC maintenance clubs that offer reduced rates for biannual maintenance and tune-ups.
HVAC maintenance is so effective at preventing major problems and keeping your system functioning optimally that some companies even have HVAC maintenance clubs that offer reduced rates for biannual maintenance and tune-ups.
By combining these simple DIY fall maintenance tips with a professional tune-up, you can sit back and enjoy the falling autumn leaves knowing that your furnace will keep you warm during the chilly Northern California winter and that your AC is in good shape to hibernate for the season. So, the next time you look up at the beautiful changing trees this fall, I hope an alarm clock will go off in your head too, reminding you that it's time for fall HVAC maintenance.
At Bell Brothers, we're all about the whole home approach when it comes to maintaining your HVAC system. Our trained heating and cooling professionals would not only be happy to give your AC and furnace a tune-up this fall, but we can also make sure your windows and insulation are working efficiently to keep your house nice and toasty during the chilly season. Contact us today to schedule your fall HVAC maintenance or a whole-home efficiency assessment.
Wondering how to finance a new furnace, or maybe even new windows and plumbing? HERO is a unique financing option that helps California homeowners afford energy efficient upgrades to their home. Contact Bell Brothers, a HERO-approved contractor, to learn more. Our local HVAC, plumbing, and window specialists will walk you through the entire process, from applications to installation.
Image courtesy Unsplash user Annie Spratt