The 411 on SMUD Energy Efficient Window Financing for Sacramento Homeowners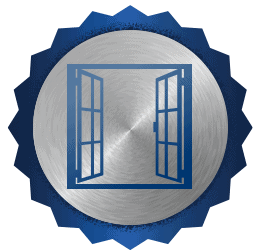 Most of the homeowners I meet in Sacramento have heard of SMUD, even if they don't know all of the things that SMUD can do for them. The Sacramento Municipal Utility District (SMUD) is more than just the company that sends you a bill each month for your utilities. Obviously, the company provides the energy that powers our homes here in Sacramento, but one of the more obscure ways that it supports our community is by offering energy efficient window financing.
Now, I've found that not that many homeowners know about this opportunity, but, given that it involves saving money and upgrading an essential element of your home, my guess is that most folks would be interested to learn the details. Simply put, if a homeowner buys SMUD-approved energy efficient windows, financing for up to 100 percent of the cost is available through the utility, payable over a period of 10 years.
Windows are a great investment that can, over time, lower a home's heating and cooling bills significantly. Throw in the fact that a local Sacramento utility company has options for easily financing them and this should all add up to a no brainer for any energy and money-conscious homeowner in Northern California.
There are, of course, stipulations. To make sure a homeowner is eligible, he or she needs to know which replacement windows qualify, as well as what steps they need to take in order to get the most out of all that SMUD offers. Let's start by digging into the basic requirements for SMUD energy efficient window financing eligibility.
The SMUD Energy Efficient Window Financing Basics
SMUD energy efficient window financing is offered via the company's High-Performance Window Program. Overall costs may vary based on the products and installation fees, but, as I noted above, the financing for qualifying windows covers up to 100 percent of all costs and is payable over 10 years. To get this sweetheart deal, the following qualifications have to be met:
Qualification #1: Your house has to be located within SMUD's service territory.

You can view SMUD's territory map

here

, but the vast majority of the Sacramento metropolitan area is included, with Yolo County cities such as

Davis

,

Woodlands

, and West Sacramento being notable exceptions. The service area also includes portions of Placer County as well.

Qualification #2: The windows must be installed by a licensed window contractor.

To qualify for SMUD window financing, you won't be able to do the installation yourself. In my humble opinion, DIY window installations are generally a bad idea anyway because so much can go wrong—even during the most basic of installations. An experienced window professional is a must, both to qualify for the financing and to ensure the upgrade actually does increase your home's energy efficiency.

Qualification #3: The windows must meet Energy Star's qualification criteria

(the one put into place as of January 1, 2015). The exact specifications are available

here

and, while on their surface they may look complex, for an

experienced window company in Sacramento

it should be quite simple to determine which windows do and do not meet the guidelines established by Energy Star.

Qualification #4: The windows must bear an NRFC temporary label.

This is a pretty easy point to qualify for: If the label is there, you're good; if it's not, you won't qualify for the financing. Again, a window installation expert will know exactly what this means for your window upgrade job, but if you want to do your own homework, here's a good link for understanding

NFRC's temporary and permanent labels

.
Windows Rebates to Boost the SMUD Financing Plan
So, yes, SMUD energy efficient window financing can be a great way for you to invest in windows now, without having to put the full cost in up front. But, you may also want to look into rebate options that you can use to boost the financing plan, saving yourself even more money in the process.
There are two main things to know about receiving a rebate on a window replacement job from SMUD:
Windows rebates are only available as part of a Home Performance Program project

that is completed by an official home performance contractor

listed by SMUD

. The Home Performance Program takes

a whole house approach to energy efficiency

, meaning that in order for a homeowner to participate, they need to execute a comprehensive home energy efficiency upgrade plan to include bolstering attic insulation,

sealing HVAC duct leaks

, and evaluating many other energy-wasting facets of your home. Basically, the aim is to help your HVAC system generate hot and cool air in the most efficient way possible, and then keep that conditioned air inside your home so your AC or furnace doesn't have to burn more energy than necessary to keep your home at an ideal temperature year round.

The rebate is worth $75 for every 25 square foot of upgraded window area, with a maximum of $1,000.

Any type of window eligible for the SMUD financing plan is more than likely also eligible for the rebate but, again, you'll want to check with an experienced window installation expert just in case.
I get asked by a lot of homeowners about the best reasons for home window replacement, and I generally respond by asking how much time they have because I could drag my answer on and on. The US Department of Energy reports that upgrading windows can shrink energy bills by an average of 12 percent—windows are one of the 5 easy ways to make your home more energy efficient. And, the SMUD energy efficient window financing program is a great reason to get new windows now, not next spring, summer, or right before your in-laws visit. They're practically guaranteed to increase the overall value of your home, after all, while adding new flare to its curb appeal.
I've found that, once they have all the facts, it's really not a hard choice for most homeowners. Just make sure that when you decide to go for it, you enlist the help of an experienced window installation company, ideally one like Bell Brothers that's on SMUD's list of official home performance contractors. The knowledge and expertise of a specialized company will take any and all guess work out of both the installation process and the financing.
Learn more about how SMUD energy efficient window financing, with the help of the No Surprise Guys, can benefit you in a whole house approach to energy efficiency. Contact the professionals at Bell Brothers for a whole house consultation, from windows to pipes, HVAC to insulation.
Wondering about other ways to finance your new HVAC system, windows, or plumbing?  is a unique financing option that helps California homeowners afford energy efficient upgrades to their home. Contact Bell Brothers, a HERO approved contractor, to learn more. Our local HVAC, plumbing, and window specialists will walk you through the entire process, from applications to installation.
Image courtesy Pixabay user Pexels