Tips for Reliable Air Conditioning Service and Repair in Modesto, CA
Bell Brothers is the best of the best when it comes to reliable air conditioning service and repair in Modesto, CA. We offer professional and timely service, maintenance, and repairs on each and every HVAC or air conditioning repair job. Get in touch with our No Surprise Guys today and we'll be happy to come take a look at your Modesto, CA home's HVAC system. Call 916-226-9799 seven days a week. Or, check out our online scheduling tool HERE.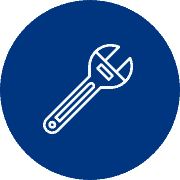 On my many long drives down to AC service calls in Modesto, I generally have more than a little time to think. One of the things that tends to cross my mind often is how lucky we all are to live in Northern California—and to have modern air conditioners to cool down our homes at the push of a button. Our entire region has what's known as a Mediterranean Climate, which means that our winters can be wet and chilly but our summers are very dry and very hot. And Modesto is one of the hottest spots up here.
That's why homeowners in our region often ask for tips for the best air conditioning service and repair. Having reliable and experienced air conditioning service and repair company, like Bell Brothers, on your side is one of the best ways to ensure that your AC stays healthy, happy, and—most importantly—functional without unexpected (and expensive) repair work. Let's go over my two top tips for keeping your AC running smoothly this summer.
Change Your Filters: The Top Tip for Air Conditioning Service and Repair in Modesto
I've talked about this quite a bit in the past, but having a clean filter is really the best way to make sure that both you and your AC unit are healthy. See, a dirty filter is bad for your lungs, especially if you have asthma or allergies, and it's also really bad for your AC. Dirt or clogs in the filter make the AC unit work harder than it should have to just to push the same amount of cool air through it. This extra work can lead to shutdowns and breakdowns, not to mention much higher utility bills.
A reliable company like Bell Brothers can make sure you find the right HVAC filter for your individual system. We can also schedule regular appointments for one of our experienced techs to come out to your home to change it. That way, you never fall behind. Life gets busy for all of us, but Bell Brothers can make it so you have one less thing on your very full plate.
Bell Brothers offers expert air conditioner repair and maintenance services for Modesto, CA homes, as well as estimates and project evaluations. Our experienced HVAC techs would be happy to give your home an informational visit, free of charge, anytime. Just call the No Surprise Guys at 916-226-9799. We're available to offer our expert advice 7 days a week. Or, use our online scheduling tool HERE. The price we quote for your project is the price you'll pay—guaranteed.
Don't Skip Annual Air Conditioner Service and Repair in Your Modesto Home
The other important tip I'd like to stress here today is to make sure that you don't skip your annual maintenance service checkups. I've probably talked about the value of preventative maintenance almost as much as I've talked about the importance of filters because they're both absolutely vital to keeping your AC working in a hot climate like Modesto.
…we can help you navigate the many local financing programs designed to help Modesto homeowners make energy efficient investments in their homes.
An annual visit from one of Bell Brothers' reliable techs can ensure that your filter is changed, of course, but also that a pro has checked the condition of all the many parts and components of your entire HVAC system. That way we can spot small problems before they get worse and require costlier replacement work—or even the purchase of a new AC all together. And if the unthinkable does happen and you do need to install a new air conditioning unit, we can help you navigate the many local financing programs designed to help Modesto homeowners make energy efficient investments in their homes. We work with a variety of Northern California-based programs like PACE, HERO, CaliforniaFIRST, SMUD, and Ygrene.
The bottom line is, when you live in a hot spot like Modesto, in order to make sure you have an air conditioner you can count on, you also need an air conditioning service company you can count on—a company like Bell Brothers.
Our years of experience servicing HVAC systems from Modesto to Sacramento will be at your disposal. Just give us a call today to schedule your free in-home consultation. One of our HVAC techs would be happy to come out and check up on your AC unit. It works hard to keep you cool, let us work hard to keep it running all summer long.
Contact our team today to schedule a free in-home consultation and to get some cool-as-a-cucumber answers on reliable air conditioning service and repair in Modesto, CA. At Bell Brothers, our trained HVAC techs would be delighted to help you make your home as energy efficient as possible.
Wondering how to finance a new air conditioner—or even a window or plumbing upgrade? HERO is a unique financing option that helps California homeowners afford energy efficient upgrades to their home. Contact Bell Brothers, a HERO-approved contractor, to learn more. Our local HVAC, plumbing, and window specialists will walk you through the entire process, from applications to installation.
Image courtesy monkeybusinessimages