Bay Versus Bow Windows To Expand Your Treeline View in Pollock Pines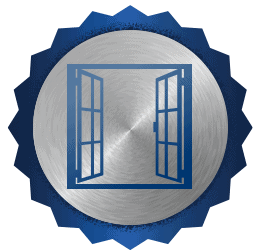 One of the things I love most about fall in our area is the trees, especially when the weather cools down and the leaves start to change colors. The residents of Pollock Pines, where most of the homes and cabins are on the edge of the Eldorado National Forest, are especially fortunate in their front yard views. I always tell homeowners there that they're doing themselves a disservice if they don't have a place to sit and enjoy the treeline.    
There are many ways to rejuvenate your home's look and increase energy efficiency with new windows, and two of the most popular are by replacing standard windows with bay or bow windows. They may sound similar, and it's true they do share a lot in common, but if you're getting new windows for your Pollock Pines home this fall, it's important to know the subtle differences that set bay and bow windows apart.
Bay vs Bow Windows: Bring the Panes
What exactly is the difference between bay and bow windows? Both do a great job of opening up a room, creating the appearance of more space, pulling in light, and adding an elegant touch of design. And, they're both built with an arc. But there are some significant differences:
Round 1: The Panes
Bay windows

use three panes. This does not let in as much light, but it does a better job of sealing a home.

Bow windows

have four or five panes. This makes bow windows better for light, but also costlier in terms of glass—and more prone to energy leaks.
Round 2: The Shape
Bay windows

have a larger center picture window, and two smaller windows on each side, giving them a classic look.

Bow Windows

look rounded on the outside, and if your home has too many sharp angles, they may be a good fit.
Round 3: The Added Space
Bay windows

jut further out, adding more space. This extra space can be a great addition if you're looking to create a reading nook.

Bow windows

don't add extra space to your home, but they do add size to your view of the outdoors.
Round 4: The Width
Bay windows

have three panes which  means they usually aren't as wide as bow windows, offering a more narrow view.

Bow windows

can wrap around corners in a turret shape, which also creates a nook on a home's inside with two views of the exterior. This makes bow windows more versatile in terms of where they can be placed on a home's exterior.
Round 5: The Fit
Bay windows

are generally considered better for newer homes. That's not to say, however, they won't work in older houses—I'm sure you've seen many older homes with beautiful bay windows.

Bow windows

may be the perfect compliment to a house that has hints of Victorian design.
Your Wallet Is the Winner
Cost is a concern I hear from homeowners in the market for windows. However, windows should always be looked at as an investment. While bow windows are typically slightly costlier than bay windows, both bring benefits and value to your home:
Both types of windows increase your home's value.

For example, a $10,000 new window purchase will add about $8,500 to the asking price of a house. When you also consider the energy savings associated with new windows, this investment is a net gain for most homeowners.

Both types of windows improve appearance, noise reduction, and energy efficiency. Homeowners who invest in new windows can expect to save several hundred dollars per year on energy costs. On average, old or poor-quality windows are responsible for up to

25% of energy loss in homes

. This can lead to increased heating and cooling expenses that will be very costly over time.
Now that you know the differences between bay windows and bow windows, it's time to make a decision. Both can replace most large window openings, and they look good on almost any style of house. They both expand views and rejuvenate homes. The right choice might just depend on your personal preferences. If your windows are keeping your house in the dark, and blocking the treeline view surrounding your Pollock Pines home, it might be time for an upgrade. Let the light in and keep the cold out this fall with new windows, bay, bow, or otherwise.
Are you still having trouble picking between bay and bow windows? Let the professionals at Bell Brothers help you pick the style that's right for your home.