The Best HVAC Repair Tips from Yuba City, CA's Experts in Heating, Cooling, and Air
Bell Brothers is Yuba City's go-to professional HVAC repair company. As the local Northern California experts in heating and cooling repair, replacement, and installation, we offer a 30-point inspection and a free in-home consultation, which includes a look at your whole home's energy efficiency. Get in touch with us today at 916-226-9677 or by email here. And remember, we're the No Surprise Guys – the price we quote is the price you'll pay!
---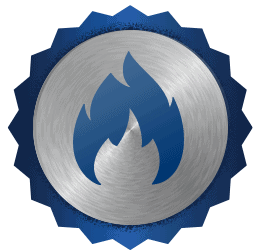 I love a good peach. Every summer my wife and I drive to Yuba City (aka the Peach Bowl) to stock up on my favorite fruit. It's always such a great experience, not only because Yuba City fruit stands have the juiciest, tastiest darn peaches in the state, but also because the people there are so kind and courteous. Between the peaches and the homey, small-town feel, I think I'd be pretty happy living in Sutter County.
While Yuba City is unique in some ways, it's moderate Mediterranean climate is like many other places in Northern California. The summers are hot, dry, and dusty, while the winters are rainy and chilly. This means your HVAC system gets a real run for its money in Yuba City. When it isn't cooling your home off from the summer heat, it's working hard to make it nice and toasty warm over the winter months.
In a place like Yuba City, you don't realize how much you rely on your HVAC system until something goes wrong. So, in the spirit of saving you from having a big, costly blowout in the middle of winter or in the peak of summer, let's look at some preventative maintenance tips so that you can avoid costly HVAC repair in Yuba City.
Preventing Costly HVAC Repair: Yuba City Homeowner Maintenance Tips
A lot of homeowners may not realize that there are some simple DIY measures they could be doing to keep their HVAC in good working condition—although, I never recommend attempting anything too technical or involved by yourself. While HVAC systems certainly aren't as fragile as Yuba City peaches, they do require gentle and cautious handling, so be careful when performing at-home maintenance.
The following maintenance tasks can go a long way to keep your HVAC system in tip-top shape, and to avoid costly, unnecessary repairs:
#1: Change your filters. One of the simplest and most important things you can do to keep your HVAC humming along smoothly is changing out the filter every month. Yuba City's dusty dry summers can cause filters to clog up with dust and debris, forcing your HVAC system to strain itself, decreasing its efficiency. And, if the filter is clogged when you start up your furnace for the first time in the winter, not only will it have to work harder, but the dirty filter becomes a fire hazard. Set a reminder on your calendar each month to change out the filter—your comfort and safety depend on it!
#2: Clear away debris.

Your outdoor unit no doubt gets clogged with leaves and grass, which reduces airflow in the summer months (and in the winter if you have a heat pump). Be vigilant about keeping your outdoor unit clean and clear of any obstructions. This will dramatically decrease the risk of damage to the interior of your system.

#3: Clean out your vents.

Dust and allergens—and there are plenty of both in Yuba City thanks to all those lovely peach groves—can build up in your vents over the summer. This means they'll be circulating in your home, negatively affecting the air quality and possibly

contributing to allergies

all year long. Plus, clogged vents can obstruct airflow and put more pressure on your HVAC system. To prevent these damaging circumstances, inspect your vents for dust and debris and vacuum out any visible sediment. Doing this once in the spring and once in the fall is a great habit to get into.
These three simple HVAC maintenance tasks, done on a regular basis, can really make a difference in the health of your HVAC system. Not only will these things help prevent larger problems and costly repairs, they will increase the efficiency of your system—and potentially lower your monthly energy bill.
The Importance of Regular Professional HVAC Maintenance
Of course, in addition to these simple tasks, I also strongly recommend having an experienced HVAC professional out to your home to perform maintenance on your system twice a year—once before you start up your AC for the summer and once before you rev up your furnace for the winter. They'll take a look at the interior of your system to make sure everything's running properly.
Your HVAC service call should include an internal and external inspection, a good cleaning and lubrication, and a thermostat calibration. Your best bet is to schedule an HVAC tune-up that covers all the bases.
The biggest advantage of having a pro come and tune up your HVAC regularly is that they can identify and fix little problems before they become big ones with hefty price tags—just make sure that your service person is very thorough. Your HVAC service call should include an internal and external inspection, a good cleaning and lubrication, and a thermostat calibration. Your best bet is to schedule an AC tune-up from Bell Brothers that covers all the bases.
Over my thirty plus years as an HVAC pro, I've noticed that those who perform regular at-home maintenance and are consistent with their twice a year professional maintenance appointments are able to extend the lifespan of their HVAC systems significantly. Those who neglect their HVAC usually end up with a number of larger, more costly repairs—and also usually have to look at replacing their HVAC after 10 years of use. Taking care of their HVAC system with professional, routine maintenance, on the other hand, can buy you an extra five years and help you avoid costly repairs as well. You can spend that extra cash on filling your fruit bowl with sweet, can't-be-beat Yuba City peaches.
At Bell Brothers, we believe in a whole home approach to HVAC maintenance. Our heating and cooling professionals would love to give your AC and furnace a good tune-up this fall. While they're at it, they can also make sure your windows and insulation are working efficiently to keep your home as comfy and safe as can be. Contact us today to schedule your fall HVAC maintenance or a whole-home efficiency assessment.
Wondering how to finance a new furnace, or maybe even new windows and plumbing? HERO is a unique financing option that helps California homeowners afford energy efficient upgrades to their home. Contact Bell Brothers, a HERO-approved contractor, to learn more. Our local HVAC, plumbing, and window specialists will walk you through the entire process, from applications to installation.
Image courtesy Unsplash user Nick Hillier