How to Allergy Proof Your Wilton Country Home with the Help of Your HVAC System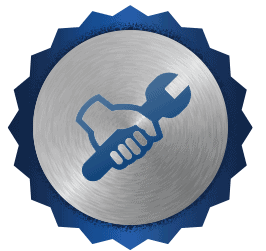 When I think of "America's Hometown," Wilton always comes to mind. It's such a lovely little town, with rolling hills and fields full of hay. Residents have such a strong desire to preserve its history and sense of community, it's no wonder that the Wilton History Group was started back in 2004. If you're looking for quiet country living with folks you'll be glad to call neighbors, this is the place.
But one of the main reasons to move to Wilton—picturesque views and all four seasons—is also why so many residents suffer from hay fever and other allergen-related respiratory issues. This isn't news for anyone that lives in a rural area surrounded by nature, it's just part of life. Nevertheless, it can still make anyone pretty miserable certain parts of the year. But there are ways to ensure you and your family are breathing easy this allergy season, at least when you're at home.
How Allergens Make Their Way into a Home
Having friends or family over on a Sunday afternoon is a great way to relax and reconnect with the people you love. A house really is just a roof and four walls if you don't share it, after all. But visitors that none of us want to share our homes with are allergens, and they're experts at getting in uninvited via our homes':
Windows and doors:

As soon as it hits 60 degrees out, I love to open the windows in my home for fresh air. But while it might flush out all that trapped winter staleness, it can bring in spring pollen and dirt. Instead, the best way to circulate air into your home is by a filter on an outdoor vent on your HVAC unit.
Basement:

Subfloors, like basements, are exposed to moisture from the ground if they aren't carefully insulated with a vapor barrier. This means that your basement is probably a major source of mold-making moisture. If you have mold, have it treated by immediately, then speak to an HVAC professional about how to install a dehumidifier and insulation in your basement to work alongside a heavy duty vapor barrier.
Ductwork: If your home's HVAC system happens to have

mechanical ventilation

, you need to consider how the air is filtered coming into your home. You will want to talk to an HVAC professional about the type of filter you have on your outside air ventilation system so that pollen floating around outside stays there, while only fresh outdoor air comes in.
Preventing Allergy Problems Inside Your Home with Your HVAC Unit
If you suffer from severe allergies, it's so important to be aware of the ways you can prevent exposure, including several HVAC-related ones you may not have considered:
Change your air filter regularly:

Everyone knows they need to change the filter on their air conditioner or furnace, but if you're an allergy sufferer, you definitely need to do it more often—especially in a rural area like Wilton where we're surrounded by nature. Consider a heavy-duty MERV rated filter that will fit your filter housing for the best protection from those hidden air contaminants.
Consider having your unit cleaned:

If you've got an old dinosaur of a unit, chances are it's gotten pretty dirty inside there. Your filter catches a majority of the dirt and debris that tries to get into your unit through the vents, but it can't catch everything. That dust can settle inside your unit and blow into your ductwork later, spreading to the rooms of your home. Not to mention it can also cake onto components, making your unit less efficient over time. So if you've had your unit a while, it might be a good time to talk to an HVAC professional about having the inside cleaned. Not only will it help with your allergies, it can also help lower your energy bill due to increased efficiency.
Install a basement dehumidifier:

If your home has a basement or crawl space, you could have a moisture problem. People don't realize that the air from the basement makes its way into the rest of your home, so it's important to make sure that your basement is mold and mildew free. If you think you have mold, install a dehumidifier to wick out moisture to kill and prevent any more growth.
Keep the AC running: When it gets warmer, don't be shy about using your AC unit. A clean unit and ductwork can help to blow any trapped pollen and dust out of your home's heating and cooling system and filter the air. This, combined with keeping windows and doors closed, can do a lot to remove and prevent pollen in your home.
Beautiful Wilton is a great place to live, no matter what time of year. Community and family are the hallmarks of this sleepy little town, and residents wouldn't have it any other way. Peaceful and beautiful farm land paints the landscape of Wilton.
While the mounds of hay and grass may be a real problem for residents suffering from allergies, it's nothing that can't be handled with a little time and attention. One major way to prevent allergens in your home is by keeping your HVAC system clean and running so you can filter those allergens out—an allergen free home in Wilton means lots of sunshine and easy, relaxing living, any time of year.
Ductwork and HVAC units need yearly cleaning to keep your home allergy free. If your HVAC system is in need of a good cleaning, call the experts at Bell Brothers for more information.