Simple Ways to Spot Furnace Problems in Winter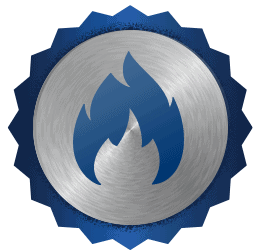 If your family is anything like mine, winter is hands down the busiest time of year. Between all the holiday celebrations, the kids' hockey practices, work, and making big plans for the New Year, the season flies by at a surprising speed. My wife and I barely have time to catch our breath.
In all the hustle and bustle that this season brings, you probably don't have time to think about your furnace, especially when it seems to be doing its job keeping you and your loved ones nice and toasty warm. But if you've ever had a problem with your furnace during the chilly and busy winter months, you know how disruptive it can be—especially if it happens when your in-laws are in town. So although I know you've got a lot on your plate (hopefully including some Christmas cookies), it's important not to entirely neglect your furnace this winter.
In the spirit of holiday warmth, i.e. keeping your furnace working strong and steady throughout the cold season, I'm going to share some simple ways to spot furnace problems in winter that don't require much of your time—and will keep your furnace on Santa's nice list.
Prevent Furnace Problems in Winter With These Easy Habits
Be mindful that while you're working hard to get ready for the holidays, your furnace is working hard to keep you warm. As you go about your busy winter baking cookies, trimming the tree, and entertaining guests, try to take a moment to incorporate these habits into your day. Most of them don't require anything but a few moments of your attention, so they shouldn't get in the way of all the important things you've got going on.
Spotting furnace problems doesn't always require a toolbox, a flashlight, and a large chunk of your day. Here are the simplest things you can do to spot furnace problems:
Sniff around for funky smells:

Sometimes, when your furnace is malfunctioning, it will emit some strange scents. The smell of rotten eggs, for instance, can indicate a problem with your gas supply, which can be dangerous to your health. Smoke or burning smells can indicate a number of issues, the most common being a clogged air or oil filter that causes the system to overheat. A chemical smell can indicate a damaged heat exchanger, which can release carbon monoxide gas into your home and increase the risk of fire. The general rule when your furnace smells odd is to shut it off, ventilate your home, and call an HVAC pro immediately.

Listen up for strange sounds:

One of the reasons we don't think about our furnace too often during the winter months is that when it is working well it's generally pretty quiet. But when something is wrong, it will sometimes let you know with some strange and somewhat alarming sounds, so be sure to listen up. Squealing sounds can indicate that something has come loose in the motor or fan belt, while loud booming or rattling sounds when the furnace turns on can be a sign that there is a delay in ignition. This can be very dangerous and can even lead to a cracked heat exchanger and a carbon monoxide gas leak. Instead of trying to figure things out yourself, be sure to call a furnace pro immediately. It can be incredibly dangerous to tamper with your furnace when it is making strange sounds.

Change your filter:

This is probably the most important thing you can do yourself when it comes to keeping your furnace healthy this winter. I recommend that you change your filter once a month. Not only will it important for

furnace fire safety

, it will keep your furnace running as efficiently as possible and keep your energy bill low (psst—more money for Christmas shopping!). And since you probably have a million things on your to-do list right now, it's a good idea to set a repeating reminder on your phone so you don't forget to change it.
The Best Strategy for Preventing Winter Furnace Failure
Even though these furnace-friendly habits may seem simple, don't underestimate how effective they can be at detecting and preventing problems with your furnace. If you do notice anything out of the ordinary, call a seasoned HVAC pro immediately so they can come and make sure everything is okay. I know a lot of people hesitate to put in that call, especially when budgets are tight over the holiday season but, trust me, if you catch a problem early it will be a lot easier—and cheaper—to fix.
I know a lot of people hesitate to put in that call, especially when budgets are tight over the holiday season but, trust me, if you catch a problem early it will be a lot easier—and cheaper—to fix.
While being diligent with the above-mentioned habits is important for the health of your furnace this winter, they likely won't be enough in and of themselves to prevent major problems from occurring. In fact, the single most important strategy for preventing winter furnace failures is to have it inspected annually. Typically, I recommend having this done in the fall before you turn your furnace on for the season, but if you dropped the ball, that old adage "better late than never" definitely applies here.
The reason I recommend having yearly HVAC maintenance done is that after a long winter of hard work your furnace sits for months and your AC takes the baton. Any potential problems, like loose pieces or wear and tear that occurred over the previous winter, is more likely to flare up when you power your system back up in the fall after a long rest. Having a pro do a thorough inspection and fix anything that needs to be repaired will ensure that your furnace will run at peak efficiency and as safely as possible. Of course, I recommend having the same done in the spring for your AC as well.
In fact, the single most important strategy for preventing winter furnace failures is to have it inspected annually.
If the thought of having the excitement of Christmas morning or New Year's Eve go cold because of furnace problems is enough to make you cringe, make sure you take the necessary preventative steps to ensure a problem-free winter. Having your furnace tuned up annually by a reputable HVAC professional and adopting some simple habits is enough to make sure your system is running optimally all winter long. That way, you can truly enjoy the warmth of the holiday season with your loved ones.
At Bell Brothers, we believe a whole home approach to safety, energy efficiency, and health. Our expert HVAC professional would not only be happy to service your furnace this winter, we'd love to make sure your insulation and windows are also working efficiently to keep your home toasty warm during the cold season. Contact us today to schedule a free consultation.
Wondering how to finance a new furnace, or maybe even new windows and plumbing? HERO is a unique financing option that helps California homeowners afford energy efficient upgrades to their home. Contact Bell Brothers, a HERO-approved contractor, to learn more. Our local HVAC, plumbing, and window specialists will walk you through the entire process, from applications to installation.
Image courtesy Unsplash user Paola Chaaya