Replace Your Furnace and Air Conditioner at the Same Time to Spring Clean Your HVAC Efficiency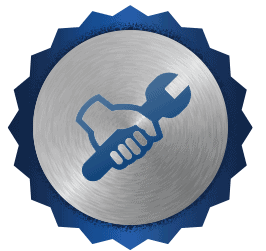 One of my favorite things to do is to sit on my back patio listening to the birds chirp while drinking a cold glass of lemonade. Now that the weather's beginning to warm up, long afternoons on the patio are back in season. Early spring is a great time for getting outside while the weather's still mild, not too hot or too cold. It's also when I start to get to a lot of those chores that were put on the backburner during the winter months—they don't call it spring cleaning for nothing, after all.
Just like it's a great time to sit outside or tackle some yard work, spring is also perfect for furnace and air conditioner replacements. For most of us in California, the mellow season means we turn off our heaters at night and enjoy the warm breezes that come through our windows by day, not yet cranking the air conditioner. While your heater and AC unit are both on a break, go ahead and assess their performance. If you're racking up repair and energy bills during the winter and summer months, spring is the season to have them replaced.
Spring into Action: The Season for Installations
My family likes to vacation during the off-season, heading to the mountains in the summer and the beach in the winter. You can still enjoy the scenery and most of the attractions they have to offer, but at cheaper rates and in smaller crowds.
Replacing your furnace and air conditioner during their own off-seasons has the same benefits, and lets Mother Nature do some natural temperature regulation—open your windows and let those warm breezes in. Some of the best reasons to replace both units in the spring are:
It's cheaper in the off-season: Supply and demand drive prices, and when people aren't demanding heating or cooling repair services, there's a good chance you can get a deal on a new HVAC system. Your local professional can also help you with incentives like rebates to offset even more of the cost.
More options will be in stock:

Going hand-in-hand with cost, less demand means more available systems to choose from. And since you're not in a rush to get either system up and running, you can shop around for the perfect fit for your home.
You can avoid emergency repairs and replacements:

Replacing both your furnace and your air conditioner now instead of later means you won't have to rush to replace them if your heater goes out in the dead of winter, or your AC at the height of summer. Budget and efficiency concerns often go out the window in favor of the quickest solution when you feel rushed to buy, but if you replace your units before you need them, you can research the most energy efficient and cost effective options for your home.
Why Replacing Both Is Cost and Energy Efficient
It's clear to all of us in the HVAC business that springtime is the optimal season to replace your units, but it may not be evident to you why replacing them together is so important. You have to think about them like buying tires for your car. In a pinch, you can buy each tire individually, but any mechanic that knows their stuff is going to recommend you buy at least two at the same time. Just like with tires, there are advantages to buying a furnace and air conditioner together, including:
Improved efficiency:

If your furnace and air conditioner have reached the end of their expected lifespans (about 15 years), newer units will have higher efficiency ratings (SEER or Seasonal Energy Efficiency Rating for your air conditioner and AFUE or Annual Fuel Utilization Efficiency for your furnace). Your heater and AC often share components such as the fan, which plays a heavy role in how efficient your system runs. Purchasing them both at the same time means you can optimize the efficiency of your entire cooling and heating system, instead of trying to make one newer, more efficient unit try to work alongside older, less efficient components.
Maximum performance:

Buying both units together allows you to match them instead of trying to piecemeal an HVAC system together over time. You also have the benefit of two brand new units working together at their peak performance, where if you wait to upgrade to one or the other later, the older system might start struggling to work with the newer one. Also, system technologies might not be compatible across the two units, especially if they're from different manufacturers.
Saves money:

You can also save quite a bit when buying the units together, especially during an off-season like spring. Your HVAC professional might be able to help you find a package deal. You might also save on installation because ductwork, piping, and wiring will likely need to be replaced as well, which is much easier for an HVAC installer to do all at once—retrofitting systems can be a hairy job.
The Inefficiencies and Hidden Costs of Unmatched Systems
If you're still shaking your head, I imagine it's because you're saying to yourself, "Yeah, but a whole system repair is still going to be expensive." To that I say, sure, you're obviously going to pay more to buy a new furnace and an air conditioner than if you just bought one or the other—but that's short term thinking. The long-term cost benefits of buying them at the same time really add up. Not only will you save money on efficiency, performance, and incentives, but you won't be wasting money trying to make two incompatible systems work together. So you can replace one system now and wait on the other, but you should be aware that it could cost you in the long run by:
Decreasing the lifespan of the entire system:

It's difficult for HVAC technicians to marry different systems together because the technology of the older system may be outdated and unable to integrate with the new one. This often means sacrificing the new unit's advanced technology, forcing it to work like the old system, potentially taking years off its lifespan.
Voiding manufacturer warranties:

Another big problem with only replacing one unit at a time is that if they do share component parts, like a blower and ductwork, it can void valuable warranties because the manufacturer will only recognize its own parts. This can be a huge hit to your pocketbook if your system needs repairs in those first few years of a new unit.
After the long, wet winter we've had in California, a change is definitely welcome. We can finally get out and enjoy some of that gorgeous weather we're known for most of the year. It's also the perfect opportunity to take advantage of the warming temperatures to have those old dinosaurs you call your furnace and air conditioner replaced.
If both of your units are about the same age, or they're both experiencing problems, it's probably time to replace them—together. Shop around and be sure to talk to your local HVAC professional about the best furnace and AC deals on the market this time of year. They can also let you know about energy efficiency rebates available. Don't wait until one of your units goes out when you really need it, replace them while you aren't dependent on them—and reap the benefits of finding the most efficient modern systems at the best seasonal price.
Get a jump on the heating and cooling seasons by replacing your furnace and air conditioner together this spring. Bell Brothers can give you all the help you need to pick a high-efficiency system at a price that works for your budget.