A Top Ten Furnace Maintenance Checklist for Your Tracy Home This Fall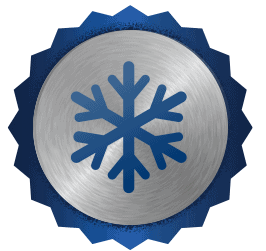 Fall in Tracy means Friday night high school football games and strolling through the San Joaquin Certified Farmer's Market on Saturday morning—but, you'll probably want to start bringing a sweater on your outdoor jaunts to fight off the upcoming chill. The change in weather is a signal for us to start getting our homes ready for those cooler temperatures ahead as well.
With so much to do in this busy season of back-to-school and holiday preparations, it can be easy to forget to have your furnace serviced, especially when you flip it on that first fall morning and it quickly turns your home into a toasty haven in no time. But the truth is, you should have it serviced every year to avoid the unpleasant surprise of a broken furnace on a cold, wintery morning.
Why You Should Have Your Furnace Serviced Annually
We all know that if you want something to last, you have to take care of it. If you want your garden to produce delicious vegetables each year, you have to tend to it all year long—tilling and enriching the soil when it isn't the growing season. The same applies to your furnace. You may not use it during our scorching summers, but the critical parts of your furnace should still be regularly, and thoroughly, checked after the summer heat dies down.
Most manufacturers recommend a yearly maintenance check. Why? Because, if not caught early, a rusty heat exchanger can turn into a cracked heat exchange, eventually leaking dangerous carbon monoxide into your home. Air filters are easy to swap out on a regular basis, but, if not maintained, a dirty filter can prevent your furnace from heating up your home this fall—and even contribute to your family's allergies. I've found that, when it comes to furnaces, a little prevention goes a long way in keeping your home snug and safe.
The Top Ten Checklist for Your Furnace Service Call
There's not a standard furnace maintenance checklist out there, so it's important for you to be prepared with your own questions when you call in an HVAC professional. Below are my suggested top ten procedures you'll want to ask your local service provider about:
Are there leaks at the outdoor or indoor vents?

Can you do an analysis of the combustion gas?

Are there any blockages in the drainage system?

Are there signs of corrosion, or cracks, at the heat exchanger?

Is the seal still air tight at the blower door?

Can you check the wiring for damage?

Are there any blockages at the fresh air intake grills?

Is there debris on the blower wheel?

Is there proper ignition and flame at the burners?

Can you perform an amp draw test on the blower motor?
The Long-Term Benefits of Getting Your Furnace Maintenanced Regularly
According to HVAC experts, up to 75% of no heat calls can be blamed on not regularly having your furnace maintenanced. Just like your yearly check up with your doctor benefits your health, yearly furnace check-ups are beneficial for your furnace in many ways, including:
Repairing Small Problems Before They Get Big:

A proper inspection will provide you with information about the health of your furnace. If repairs need to be made, you can address them before your furnace goes out during a major cold spell.

Giving Your Furnace a Longer Lifespan: Regular servicing of your furnace will allow it to work at its peak, without unnecessary stress on the system caused by leaks, blocks, cracks, or damage of any kind. The result is a prolonged life for your furnace.
Improving Energy Efficiency: Another result of your furnace being healthy will be an increase in its efficiency, meaning a decrease in energy use—and in your energy bill.
Fall in Tracy is busy! My weekends fill up fast with carnivals, football games, and holiday gatherings. And, while none of us want to spend our free time fussing over home repairs and maintenance, ignoring them might end up haunting us when the cold temperatures hit. A properly operating furnace will serve your home well during the winter months. So, as you begin to fill up your schedule this season, make sure to add a yearly service call for your home's furnace to your fall calendar.
Trust the HVAC professionals at Bell Brothers to conduct a thorough furnace check-up this fall—or any season. Give them a call today to schedule your yearly maintenance.