A HERO Loan FAQ for Energy-Conscious Homeowners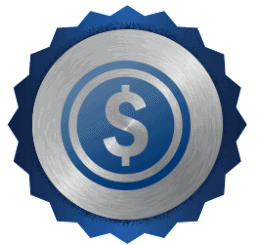 Not even 10 years ago, most people weren't talking about energy efficiency or water conservation—not even in Northern California where most folks these days tend to be pretty concerned about that sort of thing. All that has really changed now, though. Nearly every homeowner I visit in the Sacramento area asks me questions about efficiency, ranging from what I consider to be the best home appliance upgrades to how much making these changes can actually save them on their monthly heating, cooling, and water bills.
The one thing that seems to hold some folks back from making seemingly necessary improvements is the price of the initial installation. Luckily for us, though, we have access to HERO loan financing. HERO stands for Home Energy Renovation Opportunity program. It's a great way to finance energy efficient home upgrades, but one some folks don't know enough about. What they need is a HERO loan FAQ.
The HERO program is essentially financing for homeowners in much of Northern California who want to make an investment in at-home energy and water conservation measures and appliances. Never heard of it? Well, it's time to learn how HERO can help you upgrade your home's overall efficiency through special financing for HVAC systems, solar panels, plumbing, landscaping, windows and doors, cooling, and more. Still have questions? Let's dig into our HERO loan FAQ.
HERO Loan FAQ #1: What Is HERO Financing?
Put simply, financing through a HERO loan can cover up to 100 percent of energy-efficient or water saving upgrades for your home. HERO offers up to 25-year terms for loans, along with fixed rates for money borrowed. Through HERO, homeowners can borrow up to 15 percent of their home's value to use toward upgrades that are covered by the program.
HERO Loan FAQ #2: Which Energy Efficient Upgrades Does a HERO Loan Cover?
There are basically six main categories of upgrades that HERO covers to make your home more energy efficient. They include:
HVAC systems and AC units

Windows and doors

Plumbing and water heating appliances

Solar panels

Drought-resistant landscaping

Roofing
HERO Loan FAQ #3: Who's Behind HERO?
HERO is a local, government-approved PACE (Property Assessed Clean Energy) financing option. The next natural question is, of course, what exactly is PACE? PACE is a public-private partnership that makes energy-efficient upgrades affordable to homeowners. Basically, HERO financing is a type of loan offered by PACE.
HERO Loan FAQ #4: Where Are HERO Loans Available?
HERO is currently only available in two states: California and Missouri. Sacramento, the largest city in our area, was actually one of 16 cities and five counties across California that adopted HERO earlier this year, bringing the total number of Californians who can apply for the program up to a whopping 85 percent.
HERO Loan FAQ #5: Who Can Apply for a HERO Loan?
Any homeowner, as long as you live in one of the cities or country where HERO has been approved by the local government, can apply for a HERO loan. HERO is able to offer more consumers access to energy efficient options because it serves as an assessment of your property. Approvals for HERO are primarily based on the equity in your home, rather than on your credit score. The only major caveat for applicant eligibility is that homeowners who have mortgage-related debt that exceeds 90 percent of their property's value may be denied.
HERO Loan FAQ #6: What Happens Once a Loan Is Approved?
Once a homeowner is approved for a HERO loan and the upgrades to the home have been made, the recipient begins to pay back their financing amount through their property taxes. The interest on these payments may be tax deductible and homeowners don't have to make any upfront payments. The payments are made with their annual property tax bill and homeowners repay the full amount over a predetermined length of time.
HERO Loan FAQ #7: Are There Any Upfront Costs for Homeowners?
No, there are no upfront costs and, as I said, the terms of the loan are primarily based on property equity instead of credit. The terms of the loans can also be extended from 5 to 25 years.
HERO Loan FAQ #8: What If I Need Help Navigating the Application Process?
At every stage of your project, HERO is available to answer questions and guide the way. I also highly recommend enlisting an accessible contractor who has significant experience working with the HERO program. Which brings me to our last question…
HERO Loan FAQ #9: Where Can I find an Experienced, Eligible Contractor?
Once you have your HERO financing in place and a basic idea of your desired renovations, it's time to find the right contractor. Energy and water efficiency upgrades are complicated work, so you really want to take careful steps to find a contractor you can trust. These contractors should meet the following requirements:
Have a valid California business license

Maintain good standing with the HERO Program

Adhere to industry-leading consumer safeguards

Ask for payment only after you've signed off on the project
Now that you're a HERO financing expert, it's time for you to get busy planning the energy efficiency upgrades for your home. It's a pretty easy to access loan option and the requirements for applicants are simple.
Experience and knowledge are obviously two desirable traits in any contractor, but especially in those helping you access all HERO has to offer. At Bell Brothers, we're well-versed in energy-efficient technology, as well as what HERO loans do and don't cover. This year alone, we've helped dozens of homeowners install home upgrades that are being financed through HERO—and we can do the same for you.
Wondering how to finance a new HVAC system, windows, or plumbing? HERO is a unique financing option that helps California homeowners afford energy efficient upgrades to their home. Contact Bell Brothers, a HERO-approved contractor, to learn more. Our local HVAC, plumbing, and window specialists will walk you through the entire process, from applications to installation.
Image courtesy Pixabay user nosheep