Does My AC Need to Be Recharged? When to Get an AC Tune-Up in Sacramento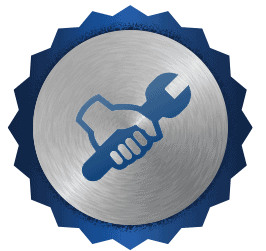 We had a lot of calls in late February from clients worried they'd already waited too long to get their AC tuned up — it seemed, at least for a while there, that summer was upon us. We're always happy to get calls like that because now is the perfect time to get your air conditioner ready for summer! You'll save yourself time (and maybe even some money), and it's the best way to make sure you're set for another whopper of a summer here in the Valley.
What Goes into a Tune-Up?
Everything imaginable. We're firm believers in giving our clients the best bang for their buck, and that means doing as much as we can for the price of a tune-up. We'll look at the condenser, the coils, the filters, the ducts, and all the rest of the AC system to get it ship-shape before the heat hits.
You can expect to have your filters changed and your drain lines cleaned if necessary, your condenser vetted and inspected for damage, and, most importantly, your questions answered. We'll talk to you about any concerns or issues you may have had over the winter; the furnace and AC share many parts of the same system, so it's worth hearing how the winter went.
We'll also perform refrigerant recharges as needed, check the electrical components of the system, and look for corrosion, moisture buildup, mold and mildew, and anything else we can find that might cause problems down the line.
What If I Need More?
Our guarantee is "No Surprises" — that means we won't raise the price on your job. A tune-up is going to cost exactly what it costs, and if we spot issues that we can't fix in a simple tune-up, we'll let you know. The "No Surprise" guarantee carries over into all our work — if we start to repair something and we find other issues, we'll fix those without jacking up the cost.
This is another great reason to get the tune-up done ASAP; we hope you won't need any repairs this year, but if you do, it's best to get them done before you need to use the AC every day! That goes double if you decide to replace your system altogether. System replacement isn't always necessary, even if your AC is in pretty bad shape. But if yours has been acting up the last few years — or is more than ten years old — we highly recommend considering a new air conditioning system this spring. New systems last much longer than models produced even a few years ago, with an expectancy of 15-20 years on average, possibly longer with proper care and a little luck. The unfortunate truth about AC units is that they don't die in January: they get weaker and weaker with use until they finally bite the dust in the hottest part of the year.
The best way to figure all this out? Call us up and start with "I think I need a tune-up but I'm not sure the system is worth it…." We'll come out and take a look; if a tune-up will get you there, we'll do that. And if you need more work, we'll quote you the job and let you make the call.
Extending System Life and Improving Comfort
Like we said, every year we get calls in August from folks who thought they could limp their AC through one more summer without shelling out a few bucks for a tune-up. Then small issues that could have been caught — and repaired — for next-to-nothing in May develop into major repairs and expensive bills after months of daily use. A tune-up is essential to making sure your AC is in good shape to keep you cool all summer.
The best way to keep your AC system in good shape is with routine, regular maintenance. We may be preaching to the choir here, but you really need a tune-up every spring and regular maintenance — at the very least, regular filter changes —every few months you use the AC heavily. Even if your system seems fine, you might be surprised what a tune-up can do. We've had clients start with "Well, it works great now," and call us back two days later saying, "I had no idea it could work better than it did!"
Tune-ups are essential for so many reasons, and you can probably tell we're passionate about them. A tune-up is the house equivalent of changing the oil in your car every 5,000 miles. You have this very expensive equipment in your home — in some cases, equipment worth as much or more than a car — that can only benefit from low-cost maintenance and repair. It's worth taking care of, and with summer around the corner, it's worth taking care of now. Look us up — the No Surprise Guys — to schedule an AC tune-up today.