The Top 3 California Furnace Rebate and Financing Tips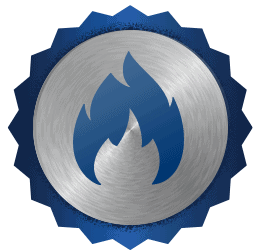 In my opinion, the word rebate was getting tossed around a little too much for a while there. So much, in fact, that there are now plenty of folks who tend to be a little bit skeptical whenever I tell them that they may be entitled to a California furnace rebate if they have a new HVAC system installed in their homes. And, hey, I get it. With all the cash back offers being thrown around out there, some of which are more trouble than they're worth, it can sometimes be hard to keep an open mind.
I tend to think this sort of skepticism is generally healthy, but I sure hate to see good folks missing out on real savings when they spend their hard-earned bucks to put in a new furnace. That's why I think it's so important for all the homeowners in Sacramento—and throughout the Golden State—to know the facts about the California furnace rebate opportunities available to them. As a heating and cooling service professional, it's my business, literally, to get to the bottom of how to get cash back rewards for energy efficient home upgrades—and to share what I know with you.
The truth is that the California furnace rebate options are generally offered for energy efficient upgrades and installations. That means you'll not only save money when you receive your cash back rebate, but also well into the future as your utility bills will drop. Let's take a look at three tips for California homeowners looking to finance a new replacement furnace.
Tip No. 1: Replace Your Furnace and Your AC at the Same Time
Before we delve deep into California's furnace rebate options (and how to make sure you get the one that's best for you), let's make sure that you do all you can upfront to save money during the furnace replacement process. I've talked in the past about how much a furnace and an air conditioner costs, but I want to re-emphasize here that the best way to lower the overall cost to replace your HVAC system is to buy and install both units together at the same time.
When you have both these jobs done at once, you benefit from a single installation cost. You also have an easier time tracking your HVAC system's age moving forward. And, you can get matched systems that complement each other. Paying attention to each of these details will save you money down the road.
Tip No. 2: Know Your California Furnace Rebate Financing Options
Our second tip today is the one most relevant to rebates: It's absolutely vital for you as a California homeowner to be well aware of all the furnace rebate and financing options available to you. In the Sacramento and Northern California area, there are many opportunities to save when installing a new furnace, but here are my top 5 picks:
HERO:

HERO financing covers up to 100% of a homeowner's energy efficiency or water-saving home upgrades. The program offers up to a 25-year term with fixed rates and allows folks to borrow up to 15% of their home's total value to finance green upgrades to their house, like

HVAC and furnace replacement costs

. It's a great option for homeowners who know they won't be moving anytime soon.

PACE:

PACE financing is just like a car loan: It goes towards a specific project, pays for that project in full, and then you pay it off over a period of 5-25 years, depending on the amount borrowed and the rate of repayment you choose. PACE stands for "Property Assessed Clean Energy," and it's a national program to help homeowners upgrade their houses and save energy. Much like HERO, this is another very solid option for homeowners who will be staying in their home for the foreseeable future.

CaliforniaFIRST:

CaliforniaFIRST is another zero down financing option that makes home improvements possible. Homeowners get a fast approval process and the ability to borrow up to 15% of their property value, with flexible repayment terms of 5-30 years. This is also a government-authorized financing program aimed at helping California homeowners improve their energy efficiency.

SMUD:

SMUD, or the Sacramento Municipal Utility District, is one of the most common providers of electricity in our region—and they just so happen to also offer energy efficiency financing. These loans have a 6.99% fixed interest rate over the course of 15 years and no auxiliary fees, like prepayment fees, closing costs, origination fees, equity requirements, annual fees, or recording fees. On its

website

, you can also find a number of rebates for all manner of upgrades, almost all of which are centered around energy efficiency.

Ygrene:

Just about anything that improves your home's efficiency can be covered by the financing program offered through Ygrene, including water efficiency, storm and wind protection, renewable energy, and energy efficiency. It has some of the trappings of the other entries on our list, including fixed terms up to 30 years, payments connected with your property, no upfront payments, and eligibility based on equity.
Tip No. 3: Take the Whole-Home Approach to California Rebates and Financing
I know I like to talk a lot about ways to make your home more energy efficient, but it really should be a consideration, seeing as it stands to save you quite a bit of money on your utility bills over the lifetime of your furnace. That's why my third and final tip for any homeowner looking for a California furnace rebate or special energy efficiency financing is to make sure you consider a whole-home approach to your upgrades.
This is a relatively easy approach to take because most of the rebate and financing options above cover upgrades not only for a new furnace, but for new windows, insulation, and even HVAC duct replacement as well. And, any contractor you hire to replace your furnace should also be able to evaluate the rest of your home for beneficial updates you can make at the same time.
That's a great way to segue into my fourth, final, and unofficial tip: Make sure you find the right contractor for your furnace replacement or energy efficiency upgrade job, i.e. one who can also help you navigate the world of financing, collect on your eligible rebates, and make sure your new furnace is the perfect fit for your home. And as we brace for another SMUD rate increase, 2018 is the right time to get in touch with a local HVAC, heating, and cooling professional.
Here at Bell Brothers, we have years and years of experience helping homeowners with energy efficiency upgrades and qualifying for rebates and financing. Our technicians can make sure that you get a furnace that fits your house, that your financing is perfect for you, and that you have explored all of your options in terms of a whole-home approach to upgrades. Oh, and we can also give you the advice you need to see that staying open-minded toward rebates is definitely worth your while.
At Bell Brothers, we believe in a whole-home approach to safety, energy efficiency, and health. Our expert HVAC professionals would not only be happy to service your furnace this winter, we'd love to make sure your insulation and windows are also working efficiently to keep your home toasty warm during the cold season. Contact us today to schedule a free consultation.
Wondering how to finance a new furnace, or maybe even new windows and plumbing? HERO is a unique financing option that helps California homeowners afford energy efficient upgrades to their home. Contact Bell Brothers, a HERO-approved contractor, to learn more. Our local HVAC, plumbing, and window specialists will walk you through the entire process, from applications to installation.
Image courtesy Wavebreak Media Ltd