Top Tips for Window Replacement in Vacaville, CA from a Local Expert Installation Company
Bell Brothers is the go-to expert window replacement company in Vacaville, CA. We offer professional estimates, installations, and contracting—everything you need to get your custom window job done right for the best efficiency and value. Get in touch with our No Surprise Guys today for a free in-home estimate on custom, energy efficient, and soundproof replacement windows for your Vacaville home. Call 916-226-9799 seven days a week. Or, select our online scheduling tool HERE. The price we quote is the price you'll pay—guaranteed.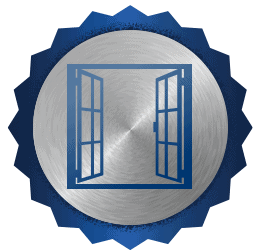 A lot of folks living in Northern California drive through Vacaville on their way from Sacramento to the Bay. But what most of them don't know about Vacaville is that it's quickly becoming the hub for a lot of pharmaceutical and MedTech companies. I know because an old friend of mine works in that industry, and he recently gave me an ear full about how his company recently relocated there.
My friend absolutely loves living in Vacaville because it's quiet and quaint, he can commute to work in the blink of an eye, and he could afford to buy a beautiful home. The only problem, he tells me, is that his otherwise cozy new house has old, inefficient windows that do nothing to keep outdoor air (and sounds), well, out—a common complaint we hear from many Vacaville residents.
The expert window replacement team at Bell Brothers would love to help all you folks in Vacaville install new, custom double pane that are as functional and beautiful as your home. Here are our top tips for window replacement in Vacaville, CA from the local professional window installation company.
Tip #1: Take Advantage of Double Pane Window Replacement Options for Vacaville Homes
My friend in Vacaville has outdated single pane windows on his new home. While they don't look all that bad, I told him that he should really replace them with double pane window options instead. He seemed uncertain at first because he didn't understand what the advantages would be for his home, but after I gave him my spiel as a long-time window installation and replacement expert, he was convinced.
Here are some of the top advantages of replacing old windows with double pane options for your Vacaville home:
They lower your energy bills:

My friend noticed that it was very hard to regulate the temperature in his home with single pane windows. That's because they don't prevent the transfer of heat and cold. Double pane windows, on the other hand, have thicker glass and a space between the panes that prevents the transfer of heat and cold, keeping your home cool in the summer and warm in the winter. This has a significant impact on your energy bills—you could save as much as

$340 a year

—because your HVAC won't be working around the clock to try and maintain a consistent temperature in your home. Just make sure you have a seasoned replacement window company, like Bell Brothers, do the installation work for you so that the seals are tight and you don't have any air leaks.

They are better for the environment:

While it's nice for you to save money on your energy bill because of double pane windows, it's also nice for the environment because you decrease your energy output and thus reduce your carbon footprint. Heating and cooling your home efficiently, with as little energy as possible, has a ripple effect that greatly benefits the health of the environment.

They are often available rebates and special financing:

Because double pane windows are better for the environment, they qualify for rebates of up to $9000 through energy incentive programs in California. In fact, if you have a company like Bell Brothers do the work for you, we'll collect all the rebates and make sure you get the most money back as possible. You may also qualify for

a HERO loan to finance your energy-conscious window updates

.

They keep out noise:

Luckily, Vacaville is a pretty quiet place compared to, say, Sacramento, but there is still some noise pollution. Nut Tree Airport, for instance, is quite close, and there's quite a bit of construction going on thanks to Vacaville's recent growth spurt. This outside noise travels very easily through single pane windows into your living spaces, but

double pane windows can block a lot of sounds out

, making your home the quiet Vacaville oasis you dreamed it would be when you bought it. If a soundproof home is important to you, be sure to look for double pane windows with thick, laminated glass, and a high OITC rating (around 36). Again, window professionals will have your back when it comes to window specifications to get the most from your window replacement.
Bell Brothers offers custom window replacement for Vacaville, CA homes. Our experienced installation experts can help you get started on the replacement process today. Just call the No Surprise Guys for a free estimate at 916-226-9799. We're available to offer advice 7 days a week at your convenience. Or, use our online scheduling tool HERE. The price we quote for your project is the price you'll pay—guaranteed.
Tip #2: Add a Special Touch with Replacement Windows for Your Vacaville Home
As you can see, there are a whole host of benefits to upgrading to double pane windows for your Vacaville home. And why wouldn't you go for it? With the price of Vacaville housing coupled with the amazing rebates you'll qualify for, it's sort of a no-brainer. And since replacing your windows won't be as much of an investment as you initially thought, why not splurge a little on a few bay or bow windows to take your home to the next level?
Not only do bay and bow windows add character and curb appeal to your home, they also increase its value significantly by:
Adding square footage to your home

by opening up a room and adding additional seating and storage space.

Increasing the natural light

in a room so that you won't have to use as much energy to illuminate it.

Helping to ventilate a room

thanks to the operable angled windows.
My friend ended up installing a few bay windows in his new Vacaville home while replacing his old single panes and is absolutely in love with the result. He's even had some friendly Vacaville neighbors pop in to ask him who replaced his windows for him. Of course, being the good friend that he is, he told them about the expert team at Bell Brothers—and how easy they were to work with.
If you do decide to add a unique touch to your home with bay or bow windows, or you simply want to upgrade your old windows to new double pane, energy efficient options, just make sure that you have an experienced company, like Bell Brothers, to help you choose the ones that are best suited to your home—and your budget.
Bell Brothers can guide you through the entire process of selecting your new replacement windows to installing them in your home and, of course, helping you maximize your rebates while minimizing upfront costs. We'll take care of all the grunt work and, before you know it, your Vacaville house will look and feel more amazing than you can imagine.
At Bell Brothers, we believe in the whole home approach to energy efficiency, safety, and health. Our trained window experts would not only be happy to install double pane, bay, and bow replacement windows in your Vacaville home, we'd love to make sure your HVAC is working efficiently as well so that your home stays comfortable, healthy, and peaceful all year long. Contact us today to schedule a free consultation.
Wondering how to finance those new double pane, energy efficient windows? HERO is a unique financing option that helps California homeowners afford energy efficient upgrades to their home. Contact Bell Brothers, a HERO-approved contractor, to learn more. Our local HVAC, plumbing, and window specialists will walk you through the entire process, from applications to installation.
Photo source: Unsplash user Eduard Militaru