"When Should I Replace My Ductwork?" Sandy in Granite Bay Asks an HVAC Expert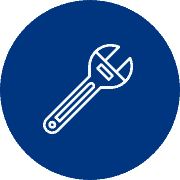 Sandy has read some of our Bell Brothers blog entries about problems that come result from having leaky ducts and she suspects that her own ductwork may need to be replaced. Sandy asks:
"Hi there! Big fan of your blog. It's helped me get all the HVAC and other services I need to ensure my house is as energy efficient as possible! Recently, though, I've started to suspect that my ducts have become a bit unbalanced. I know from your blogs that talk about duct replacement that signs like inconsistent temperatures in your house, mildew smells, and odd noises never heard before can all indicate issues with ductwork. Well, I'm experiencing all three!
I live out in Granite Bay where it tends to get a tad bit chillier than it does over in Sacramento. There are rooms in my house that were sweltering this winter, while other ones were icy! Meanwhile, I swear that my entire HVAC system, from the furnace to the AC, is making more racket than ever before—and it smells like there's something moldy in my vents. Enough about my problems, though. What I really want to know is when should I replace my ductwork? Are all these signs pointing to the fact that I need my ductwork replaced now? If so, do you have any suggestions for financing options? Thanks!"
Sandy, I hate to say this without looking at your ducts in person, but you're such a loyal reader that I want to be as direct as I can: I'm fairly certain your HVAC ducts need to be replaced. However, I think it's also important for our other readers out there that we go over today some general info about HVAC ducts, signs of trouble, and, of course, a timeline that gives some guidance for Sandy's main question: When should I replace my ductwork?
When Should I Replace My Ductwork?
Now, Sandy is obviously an expert on the signs of a needed HVAC duct replacement as she basically ran down a list of the biggest indicators of trouble. Unfortunately, she has them all. I want to go over a few more common ones as well, though.
If you are asking yourself, "When should I replace my ductwork?" keep an eye out for these signs:
Old ductwork:

Ductwork, in most homes, will last between 10 and 15 years before serious problems arise. I often suggest that any homeowner with ducts that are more than 15 years old look into having them replaced ASAP before things like pests, debris, or dust starts to cause trouble.

Higher utility bills:

If your energy bills keep going up and up and up but you're not running your HVAC system more than you have in previous years, chances are good that you could be losing conditioned air through leaks in your ductwork. Now, I should note that in Sacramento we're looking at

a SMUD rate increase this year

, but if this has been an ongoing problem, its a good indicator of failing ducts. Having an HVAC professional out to run a blower door test is a great way to find leaks and other ductwork issues—and to ultimately have them sealed in order to make your home

more energy efficient

.

Unusual smells, sounds, or air distribution:

The other clear signs that it's time for you to replace your ducts are the ones Sandy mentioned. A smell of mold could indicate that the insulation is worn away, while unusual noises often mean that the ducts are imbalanced and the system is struggling to push air through it. Finally, inconsistent temperature is another sign of unbalanced ducts.
How to Finance New Ducts When It's Time to Replace Your Ductwork
I'm also glad that our friend Sandy asked about financing because, in my experience, many homeowners know that they have problems with their ducts, but they drag their feet when it comes to replacing them because of the upfront cost—even when they know it will save them money in the long run.
Luckily, in Northern California, there are many options to get help to pay for energy efficiency upgrades to your home.
Luckily, in Northern California, there are many options to get help to pay for energy efficiency upgrades to your home. I've talked a lot in the past about how HERO financing can help you make these changes and upgrades, but HERO is not the only option. I've also helped homeowners take advantage of a pretty wide range of other programs, too, like PACE, CaliforniaFIRST, SMUD financing, and Ygrene.
All the financing options to help you replace your ductwork are somewhat similar; they are each designed to help homeowners immediately invest in eco-friendly home updates like solar panels, double pane windows, new HVAC systems, and, of course, new ductwork. The individual details vary per program, but they all require you to:
Live in an eligible area (luckily, most of Northern California is eligible)

Complete a simple online application processes

Get approval based on your equity in your home and your debt payment history, rather than your credit score.
There's also no money down, cutting out your upfront costs, flexible terms of between 5 and 25 years, and guaranteed product installation by contractors that meet all levels of government efficiency and performance standards.
I know we've covered a lot of ground here today in helping Sandy figure out when she should replace her ductwork, but I think that last point just now is one of the most relevant: Working with a contractor that has experience meeting government efficiency and performance standards is absolutely vital. These financing programs are great, but they go so much smoother when you're working with a professional who has experience navigating them.
Working with a contractor that has experience meeting government efficiency and performance standards is absolutely vital.
So, my advice to Sandy or anyone else who thinks they may be in need of a duct replacement is to contact Bell Brothers today and have one of our hometown experts out to take a look at your ducts. We can quickly identify whether it's time to get them replaced, and, if it is, we can then help you get financing to complete the project with minimal upfront costs so that you can get back to enjoying a comfortable home filled with perfectly conditioned air.
At Bell Brothers, we're proponents of the whole home approach to health and efficiency. While our trained HVAC professionals would be happy to inspect and replace or repair your ducts, we'd love to also have a look at your windows and insulation to make sure they're working efficiently as well. Contact us today to schedule your duct—or whole home—inspection.
Wondering how to finance a new furnace, or maybe even new windows and plumbing? HERO is a unique financing option that helps California homeowners afford energy efficient upgrades to their home. Contact Bell Brothers, a HERO-approved contractor, to learn more. Our local HVAC, plumbing, and window specialists will walk you through the entire process, from applications to installation.
Image courtesy .shock